Endometriosis Awareness 2021
Endometriosis Awareness takes place across the globe during the month of March (and beyond) with a mission to raise awareness of a disease which affects an estimated 200 million worldwide.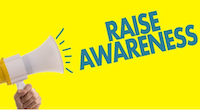 The pain of endometriosis can be devastating; it is the biggest cause of infertility in women, and carries a huge personal and societal burden!
Together we raise awareness of a disease that affects at least 200 million people – and their families – during their most (re)productive years!

Global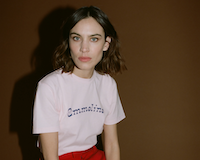 Model and designer, Alexa Chung, has created a t-shirt in honour of suffragette Emmeline Pankhurst with all profits going to research in endometriosis.
It launched on International Women's Day in partnership with the World Endometriosis Research Foundation. 
Content from the 14th World Congress on Endometriosis (WCE2021) is now available on demand until 11 April 2021 – the largest educational event in endometriosis delivered straight to your desktop!
→ 14th World Congress on Endometriosis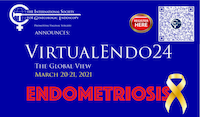 VirtualEndo24, developed by the ISGE, together with collaborators, including the World Endometriosis Society, the AAGL, and the Endometriosis Foundation of America, is delivering a "patient day" across several timezones on 20 – 21 March 2021.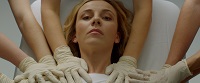 End-O is a warm-hearted comedy which tackles the experience of living with endometriosis. It tells the stories of two sisters at different stages of their endometriosis journey: Jaq who just wants to have sex, and Claire who wants to have kids. → Watch the film
Australia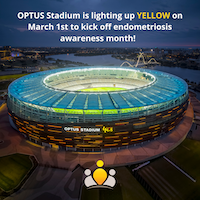 On the evening of Monday 1 March 2021 (from dusk) Optus Stadium (333 Victoria Park Dr, Burswood Western Australia) is lighting up YELLOW to kick start World Endometriosis Month! If you live in Western Australia, we encourage you to snap a pic of the yellow stadium and tag us on social media [Facebook / Twitter / LinkedIn @endometriosisWA Instagram @endometriosis_WA] #ENDOMARCH #ENDOMETRIOSIS #WEO #ENDOWA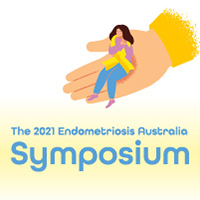 Endometriosis Australia is hosting an online symposium on 27 March: "Endometriosis: in conversation and consultation", covering "Surgery for endometriosis and its extremes. Can it ever be too far?" Covering multiple surgeries; hysterectomy, ultra-radical surgery and who should be doing the surgery.
​Tickets (at A$19) purchased before 9 March 2021 will receive exclusive access for a limited time, to "Endo Girl" a film produced by Sophia Bender.
Barbados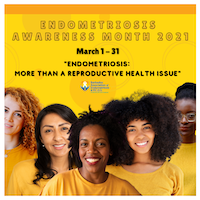 The main events that the Barbados Association of Endometriosis & PCOS will be hosting during Endometriosis Awareness Month are all virtual in 2021!
→ Detailed information [PDF]
Bulgaria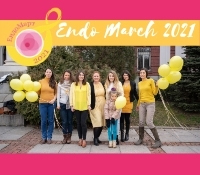 Behind the Mask of Normality is a virtual endometriosis patient conference on 27 – 28 March at 10.00 – 14.00 that will bring together the medical and holistic expertise in the field of endometriosis. to discuss all aspects of endometriosis from aetiology and  pathophysiology treatments, including a disciplinary approach, lifestyle, and alternative pain management methods.
Canada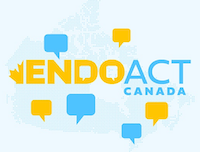 Join EndoAct on 20 March at 19.00-20.00 GMT to learn more about EndoAct Canada and how they want to drive action on endometriosis in Canada that is based on science and grounded in the needs of the endometriosis community.
Chaired by co-founders Philippa Bridge-Cook and Catherine Allaire
→ Reserve tickets (free)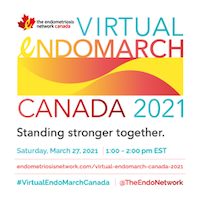 1 hour. 10 guest speakers. Immeasurable impact on over 176 million globally.
On 27 March 27 2021 at 13.00 – 14.00 EST, tune in live (Facebook livestream) with @TheEndoNetwork for the Virtual EndoMarch Canada 2021 and let's EndoMarch to honour all who are affected by endometriosis, to educate the public, and to raise vital awareness together.
Finland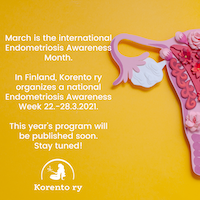 The Finnish gynaecological patient organisation Korento ry organises Endometriosis Week annually in Finland and this year includes online webinars, lectures, and social media challenges between 22 – 28 March 2021.
→ More information / how to join 
France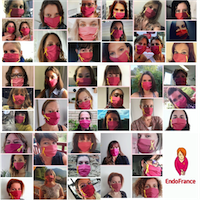 Live Roundtables (Youtube Live):
8 March: where does the research for endometriosis stand?
10 March: European roundtable
12 March: Is there a space for CBD for pain relief in endometriosis?
Relaxing time for you:
9 March: Practice "Endometriosis and movements"
13 March: Yoga Nidra
24 March: Collab Hellobody and EndoFrance – presentation of face beauty routine
Conference innovation and endometriosis
18 March: Presentation of the HIFU technique (ultra sounds for reducing endometriosis cysts)
20 March: Pain management keys: Sophrology and Osteopathy
Ireland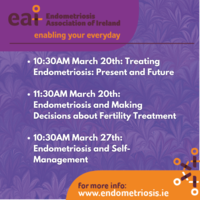 The Endometriosis Association of Ireland's 2021 Endometriosis Information Day(s) will take place online on Zoom over two Saturday mornings with panel discussions covering treatment options, fertility, and complementary treatments and therapies. Access is free and registration is open to all.
20 March 2021 10.30-12.30
27March 2021 10.30-11.30
→ Tickets and more information
The Netherlands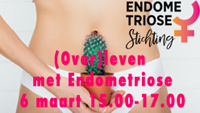 (Over)leven met endometriose takes place on your desktop or mobile device on 6 March 2021 at 15.00 – 17.00 CET. Join the Webinar on living and surviving with endometriosis. Plus many Teams meetings during the whole month of March
→ Register
New Zealand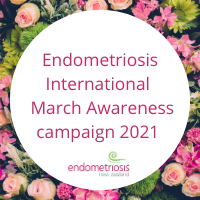 ENZ March Awareness Campaign
ENZ has a lot of events happening over the month of March 2021. Please visit our events page for further details.
Nigeria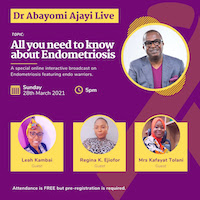 Join the Endometriosis Support Group Nigeria (ESGN) and Dr Abayomi Ajayi on this special virtual event as Endo Warriors share their experience and struggles with endometriosis on Sunday 28 March 2021 at 17.00.
This virtual event is FREE but prior registration is required.
→ Click here to register for the event.
Romania
The Romanian Endometriosis Patients Association "Eu si Endometrioza" invites you to  Endometriosis Awareness Event 2021 that will takes place online this year. We will discuss about endometriosis management, fertility, and the necessity of a National Action Plan for endometriosis patients with endometriosis specialists, psychologists, nutritionists, and also the founder of our association. Join us on 24 March 2021 at 17.30-19.30 CET.
→ Register
Trinidad and Tobago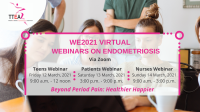 Webinars 2021: Beyond Period Pain: Healthier Happier
Teens Webinar: 12 March 2021 at 09.00-12.00
Patients Webinar: 13 March 2021 at 15.00-21.00
Nurses Webinar: 14 March, 2021 at 09.00-15.00

Spotlight Endometriosis is a virtual talk about endometriosis, engaging medical professionals, that will take place on 20 March 2021 at 18.00-20.30
→ More information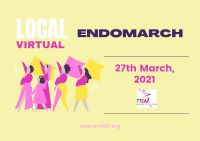 EndoMarch: local and virtual walk, zumba, aerobics, and yoga will take place on Saturday 27 March 2021 at 15.00 – 18.00.
Turkey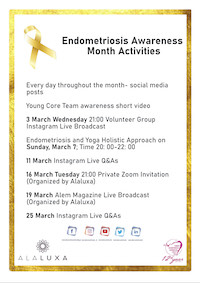 Every day throughout the month – social media posts
Young Core Team awareness short video
3 March at 21.00: Volunteer Group Instagram Live Broadcast
7 March at 20.00-22.00: Endometriosis and Yoga Holistic Approach on Sunday,
11 March: Instagram Live Q&As
16 March at 21.00: Private Zoom Invitation (Organised by Alaluxa)
19 March: Alem Magazine Live Broadcast (Organised by Alaluxa)
25 March: Instagram Live Q&As
United Kingdom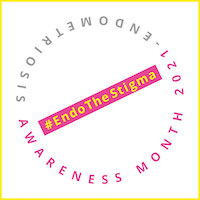 Endometriosis UK is encouraging everyone to take on the 1 in 10 fundraising challenge. 
Using the hashtag #EndoTheStigma there are so many ways to take part and raise funds. Participants can Move 10 by running, walking, or cycling 10km; if baking is more your thing then set yourself a Bake 10 goal; or get your friends and family together and host your own virtual Quiz 10 event.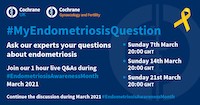 Cochrane UK and Cochrane Gynaecology and Fertility introduces live one-hour Q&A sessions on 7 March, 14 March, and 21 March inviting everyone to submit questions to their panel.
USA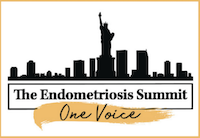 This year's Endometriosis Summit takes place as a virtual event on 5 – 7 March 2021 with surgery, workshops, and a "town hall meeting".
Content will be  available online for ten months after the event.
Inspiration from previous awareness events
→ Endometriosis Awareness Events in 2020
→ Endometriosis Awareness Events in 2019
→ Endometriosis Awareness Events in 2018
→ Endometriosis Awareness Events in 2017
→ Endometriosis Awareness Events in 2016
→ Endometriosis Awareness Events in 2015
→ Endometriosis Awareness Events in 2014
→ Endometriosis Awareness Events in 2013
→ Endometriosis Awareness Events in 2012
→ Endometriosis Awareness Events in 2011
See also