Peer review board
Endometriosis.org thanks the following specialists in endometriosis, infertility and reproductive medicine, for contributing to this website by contributing to and reviewing our publications.
This team helps us to ensure that the information we provide is as up-to-date and factual as possible*
Robert Albee Jr MD

Center for Endometriosis Care
Atlanta (GA), USA
Serdar Bulun MD PhD

Professor
Northwestern University
Chicago (IL), USA
Michael East MD

Consultant Gynaecologist
Oxford Clinic
Christchurch, New Zealand
John Dulemba MD

The Women's Centre
North Texas University
Denton (TX), USA
Juan Garcia Velasco MD

Director
IVI Madrid

Professor of Obstetrics and Gynaecology
Rey Juan Carlos University
Madrid, Spain
Stephen Kennedy MD

Professor and Head of Department
Nuffield Department of Obstetrics and Gynaecology
Oxford University
Oxford, United Kingdom
Philippe Koninckx MD PhD
Professor Emeritus
Leuven University Hospital
Belgium
Visiting Professor and Honorary Consultant
Oxford University
United Kingdom

Visiting Professor
Università Cattolica del Sacro Cuore
Roma, Italy
Bruno Lunenfeld MD PhD

Professor Emeritus
Bar Ilan University
Tel Aviv, Israel
Peter Maher MD

Professor
University of Melbourne
Mercy Hospital for Women
Melbourne, Australia
Dan Martin MD

Professor
Department of Obstetrics and Gynaecology
University of Tennessee Health Science Center
Memphis (TN), USA
Mette Haase Moen MD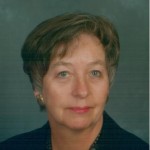 Associate Professor and Senior Consultant
St Olavs University Hospital
Trondheim, Norway
Marc Possover MD

Professor Dr Med
Hirslanden Klinik – Zentrum für Neuropelveologie
Zürich, Switzerland
Andrew Prentice MD

Senior Lecturer and Consultant Gynaecologist
Cambridge University
Cambridge, United Kingdom
Karl-Werner Schweppe MD

Professor Emeritus
Department of Obstetrics and Gynaecology
Ammerland Clinic
Director
Endometriosis Centre Ammerland
Ammerland, Germany
Tamer Seckin MD

New York Endometriosis Care
Lennox Hill Hospital
New York (NY), USA
Antonio Manuel Setubal MD

Head of department of Gynaecology and Obstetrics
Co-Head of Department of Minimally Invasive Surgery
Hospital da Luz
Lisboa, Portugal
Martin Sillem MD

Doctor Med
Department of Obstetrics and Gynaecology
Kreiskrankenhaus
Emmendingen, Germany
Ken Sinervo MD

Center for Endometriosis Care
Atlanta (GA), USA
David Soriano MD

Department of Obstetrics and Gynaecology
Sheba Medical Center and Tel-Aviv University-Saklar Medical School
Tel Aviv, Israel
John Steege MD

Professor and Director
UNC Advanced Laparoscopy & Pelvic Pain
University of North Carolina
Chapel Hill (NC), USA
Anastasia Ussia MD

Chief of Surgery
Gruppo Italo-Belga at Hospital Villa del Rosario di Roma
Consultant for Endometriosis Surgery
Policlinico Gemelli, Catholic University of Rome
Italy
Paolo Vercellini MD

Associate Professor
University of Milano
Milano, Italy
Hugo Verhoeven MD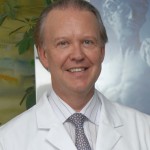 Medical Director
Institute for Endocrinology, Reproductive and Preventive Medicine
Düsseldorf, Germany
* Disclaimer
Members of the international peer review board act as peer-reviewers of our content and, whereas a peer-reviewer may have reviewed one or several pages, s/he may not have reviewed the entire website. Being a member of the peer review board does not constitute an endorsement of this website. See also our disclaimer.