Endometriosis awareness 2020
Endometriosis Awareness takes place across the globe during the month of March (and beyond) with a mission to raise awareness of a disease which affects an estimated 200 million women worldwide.

Endometriosis can have a devastating effect on quality of life due to its very painful symptoms; it is the biggest cause of infertility in women, and carries a huge personal and societal cost!
We raise awareness of a disease that affects women – and their families – in their most (re)productive years!

Australia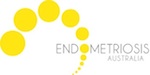 During the month of March, Endometriosis Australia will be working with stylists and local celebrities for the March Into Yellow campaign.
The above is in addition to their annual High Tea events across Australia, with nine separate events being hosted across the Australian states and territories on the 28 March 2020 in their work to increase awareness of endometriosis, provide education on endometriosis, and provide funding for endometriosis research.
Bulgaria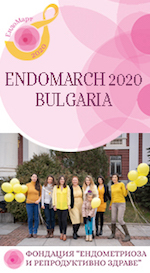 The "Endometriosis and reproductive health" Foundation Bulgaria invites everyone to participate in the activities planned throughout the whole month! We are starting with a webinar (accessible on a national level) in which 3 leading endometriosis specialists (2 doctors and a pharmacist) will answer questions from patients live.
Our campaign officially begins on 4 March 2020 with an opening event at the National assembly of Bulgaria, in which we involve National Health Committee, many hospitals and clinics, doctors and specialists to raise a voice about endometriosis. On 1 March 2020 we are launching a National Open Doors campaign for gratuitous medical examinations for women, diagnosed with endometriosis, but also for those with family predisposition and pain syndrome. Between 10 and 15 hospitals in Bulgaria will take part in this campaign.
→ More information
The Foundation is releasing a series of videos, showing the stories of 5 women with endometriosis. Five Bulgarian musicians participated in the documentaries, telling the story of endo girls in an artistic way.
→ The stories
Throughout the whole month, the Foundation will be publishing more stories of women with endometriosis, as well as many useful articles about new developments in the field on our website.
Focusing on improving the communication between patients and doctors, the Foundation will host a discussion with two leading endometriosis experts, called "Talk to the doctor" in the middle of March.
The Foundation will present the patients' point of view at the National conference of the Bulgarian Society of Obstetrics and Gynecology at the end of March. The main topic of the conference this year is endometriosis.
On 28 March 2020, the Foundation will join the global movement EndoMarch 2020 participating in 2 main events by two Bulgarian teams, which will take place in Sofia. The first one will be a real march in the Sofia city centre and the second one – in Nadezhda hospital courtyard – shaping the biggest yellow ribbon, made by people in Bulgaria.
Cyprus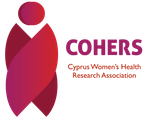 Cyprus Women's Health Research Society (CoHERS) is organising a 5K run to raise awareness for endometriosis in Nicosia (north) on 5 April 2020. Along with the 5K event, there will be endometriosis information brochures and an information video shared at the event and online via the society's website and social media pages.
Moreover, the society is conducting a short online survey (10 multiple choice questions) targeted to Turkish speaking Cypriots to understand their journeys and awareness level on endometriosis as well as period pain that is going to be run between 15 March – 15 April. Results of the questionnaire will be distributed from the associations web and social media pages
→ More information and www.kisaainisiyatifi.com
France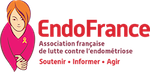 EndoFrance has released a press release announcing endometriosis awareness week, and that they are planning many actions in France:
80 events planned within the week in France
Publication of the second edition of the book "Misconceptions about endometriosis"
3 new partnerships: photo exhibition "The invisibles", the podcasts "Talk about Endo" from the endometriosis journal, and the eBook "Endometriosis and movements" from Claire Mouvements.

ENDOmind will hold conferences in several cities in France, open days in hospitals, a health village in the city of Paris, and host the conference "EndoMarch" & "EndoMarch France" on 28 March 2020 starting at 31 Rue Peclet in Paris.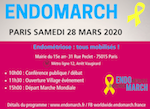 Comme en 2019, les associations MEMS Métropole et ENDOMIND co-organise la 7éme édition de l'EndoMarch à PARIS, le 28 mars 2020. Marraine: la chanteuse IMANY.
Germany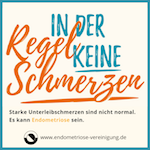 Endometriose-Vereinigung Deutschland will hold their annual conference on 20 – 22 March 2020 in Bad Schmiedeberg. This year's focus is on what comes after the diagnosis. The foundation is also launching a campaign to spread awareness on facebook and instagram, the motto: period pain is not normal. In addition there are local events throughout the country.
Italy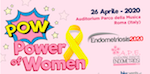 The Power of Women (POW) takes place on 26 April 2020 in Rome — as part of Endometriosis2020. POW is a full day for women with endometriosis, with an opportunity to meet the experts and learn about the latest updates in treatments and research.
New Zealand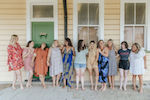 On Monday 2 March 2020, the Clinical Pathway for the Treatment of Endometriosis will be officially launched by Minister Genter at Parliament.
This is one of our biggest achievements! We had no government funding to continue working with the Ministry of Health, the medical colleges and patients to get the new Clinical Pathway for the Treatment of Endometriosis across the line but we have made it and will be celebrating this huge achievement!
We would love our endometriosis community to celebrate with us by using #careaboutme in all your endometriosis posts to continue to give voice to this invisible disease. You can also share your healthcare journey on our Story Forum page or host an event for your endo supporters to celebrate March and raise funds to support our work across New Zealand.
Puerto Rico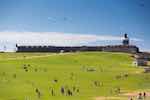 Endometriosis Puerto Rico (ENDOPR) will host a patient and friends gathering at El Morro Castle, one of the most iconic forts of the Caribbean, located in San Juan, Puerto Rico, on Saturday 28 March 2020.
Patients, friends and family are invited to come to the El Morro front lawn dressed in yellow to meet and greet, share a picnic lunch, fly yellow kites, and participate in support and educational activities. From noon to 4:00pm. Free of cost.
→ More information or email us
Romania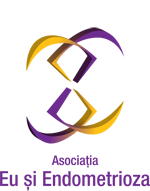 Asociatia Eu si Endometrioza invites you to ENDODYSSEY, the first Romanian documentary movie about endometriosis awareness, which shows for the first time in Romania the endometriosis life odyssey, in an unprecedented journey to the world of endometriosis patients, with everything that it means: hope, pain, giving up and joy! Join us to understand why it is important to know endometriosis in all its aspects.
Release Date: 13 March 2020, Europa Cinema, Bucharest.
After this date ENDODYSSEY will go on a Tour in the main cities of Romania.
Sweden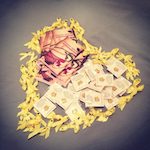 The Swedish Association invites you to a Pain Rehabilitation workshop and lecture in Stockholm. The Endometriosis Center in Uppsala has an information meeting for patients and relatives. During awarenesses month there will also be an advanced physician course in endometriosis. For gynaecologist students there will be focused endometriosis days in Eksjö.
The Netherlands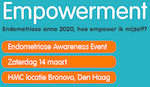 This month the Endometriose Stichting organises an Endometriose Awareness Event on 14 March 2020.
This event will take place in The Hague, The Netherlands.
Turkey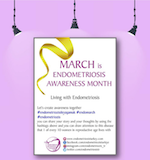 The Turkish Association of Endometriosis and Adenomyosis is arranging EndoMarches and information meetings in Izmir (3 and 5  March 2020); Samsun (4 and 15 March 2020); Istanbul ((11 and 21 and 22 March 2020); Trabzon (14 March 2020) as well as and an annual ball (25 March 2020).
A TV Show Celebrity will present her show wearing a yellow ribbon and provide information about the disease and EndoMarch Awareness Month – date to be determined.
United States of America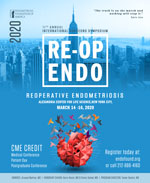 The Endometriosis Foundation of America invites you to the 11th Annual Medical Conference and Surgeons Symposium: Reoperative Endometriosis. 14 – 16 March 2020 at the Alexandria Center for Life Science, NYC.  The conference begins Saturday with the 11th Annual Patient Day: Live Your Best Life with Endo and the first Postgraduate Surgeons Course chaired by Ted Lee MD, and Resad Pasic MD.  The medical conference is Sunday & Monday and features an international faculty.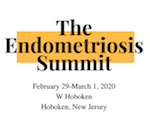 The 2nd Endometriosis Summit takes place in Hoboken (New Jersey) on 1 March 2020. It is a townhall style meeting joining together patient and practitioner voices in a panel format with interactive learning experiences. The day before, on 29 February 2020, moderated live surgery will be broadcast along with a separate endometriosis workshop.
Global awareness
Inspiration from previous awareness events
→ Endometriosis Awareness Events in 2019
→ Endometriosis Awareness Events in 2018
→ Endometriosis Awareness Events in 2017
→ Endometriosis Awareness Events in 2016
→ Endometriosis Awareness Events in 2015
→ Endometriosis Awareness Events in 2014
→ Endometriosis Awareness Events in 2013
→ Endometriosis Awareness Events in 2012
→ Endometriosis Awareness Events in 2011
See also
→ National endometriosis organisations
→ Facts about endometriosis
→ Myths and misinformation about endometriosis