Endometriosis awareness 2017
Endometriosis Awareness takes place across the globe during the month of March (and beyond) with a mission to raise awareness of a disease which affects an estimated 176 million women worldwide.

Endometriosis can have a devastating effect on quality of life due to its very painful symptoms; it is the biggest cause of infertility in women, and carries a huge personal and societal cost!
It is time to raise awareness of a disease that affects women – and their families – in their most (re)productive years!

Australia
6 March 2017 at 18.30-20.00: Endometriosis information night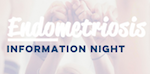 Endometriosis Association (Qld) is hosting information night at the Gehrmann Theatre in Brisbane (Girls Grammar, 70 Gregory Terrance, Spring Hill). They have 3 guest speakers as well as a panel with support workers and guests.
→ More information and (free) registration
18 March 2017 at 14.00-18.00: Party for a Cause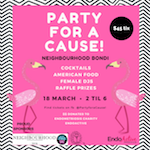 EndoActive is holding Party for a Cause! in Bondi, Sydney, to raise awareness of Endometriosis and raise funds for EndoActive. 
→ Tickets 
25 March 2017: EndoMarch High Tea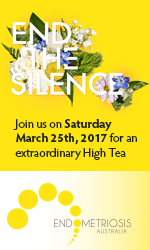 EndoMarch High Teas are being held all over the country to raise funds and awareness for endometriosis education & research.
Throughout the month of March, Endometriosis Australia encourages women to wear yellow to raise funds and help find a cure for endometriosis.
Austria
16 March 2017 at 17.00-19.00: Endometriosis Info Café

"Endometriosis Info Café" is held by the Austrian Endometriosis Association for women with endometriosis at Martha-Frühwirt-Zentrum, Obere Augartenstraße 26-28, 1020 Wien. 

→ Please register
23 March at 19.00-21.00: III Endometriosis Day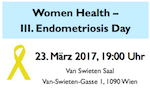 The third Endometriosis Day for women with endometriosis and doctors will be held at Universitätsklinik für Frauenheilkunde, Van Swieten Saal, Van Swieten Gasse 1, 1090 Wien.
Barbados
2 March 2017 at 19.00: Endometriosis in Barbados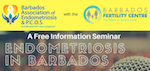 "Endometriosis in Barbados" at St David's Church Hall features speaker Dr Roberta Corona, an IVF specialist with the Barbados Fertility Centre. Other topics pertaining to endometriosis and chronic pelvic pain will also be presented.  → Register for free here 
4 March 2017 at 06.00am: YOGA
Mindful Movement will be leading a yoga session at the Barbados Museum. The event is free! Please bring your yoga mat, towel, and a bottle of water.
11 March 2017 from 20.00: Dance Fitness Party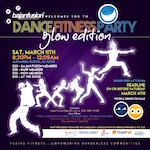 Bajan Fusion is hosting a Dance Fitness Party at the Alexander School.
We'll be dancing to Bajan Soca and Caribbean music whilst celebrating and supporting women and getting fit whilst doing it! Part proceeds will be donated to the Barbados Association of Endometriosis and PCOS
25 March 2017 at 06.00am: EndoMarch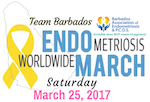 Meet at Brandon's Beach
Water, tea and refreshments available afterwards with much more in store! Registration is free but event t-shirts will be on sale.
→ Register for Worldwide EndoMarch – Barbados (BAEP)
Belgium
25 March 2017 10.30 -18.00: EndoMarch and EndoHome-Day
EndoHome is organising the EndoMarch and the EndoHome-Day in Leuven. A day full of awareness, information by endometriosis specialists, and meeting of endo-buddies. Be there!!!
→ More information
Canada
25 March 2017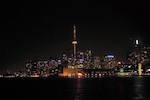 The CN Tower in Toronto, and Calgary Tower in Calgary, will be lit yellow for endometriosis awareness in the evening.
13 May 2017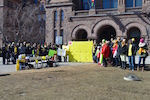 Endomarch awareness events will be taking place in select cities across Canada, including Vancouver, Edmonton, Calgary, Toronto, and Montreal.
→ Details of times and locations
Germany
10 – 12 March 2017: Annual conference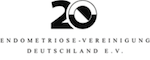 The 2017 annual conference of the Endometriosis Society Germany will be held in Reha-Klinik Schlangenbad and focus on the topic pain and its effects for endometriosis-sufferers and their relatives. Information sessions and workshops will cover the effects of pain on health, psyche and social life as well as

coping strategies.
25 March 2017 at 14.00 – 17.00: EndoMarch
The German event of the WorldwideEndomarchGermany is held at Schrotturm, Schweinfurt and promotes the motto "Menstrual pain is not normal". Dr Häusler and Dr Brandes will talk about endometriosis. In the evening there will be a get together.

→ More information
Ireland
1 – 30 March 2017: Coffee mornings and online awareness events

In Ireland, we will be holding online awareness events and local coffee mornings for awareness. This will be the whole months of March and beyond as this is our 30th year in existence!
→ Schedule of events
Italy
4 – 25 March 2017: Local meetings
APE is holding meetings throughout Italian cities during the month of March.
→ Meeting schedule and more information
1 – 30 March 2017: Local events

Ændo is arranging events throughout Italian cities during the month of March.
→ Meeting schedule and more information
25 March 2017 at 11.00-17.00: EndoMarch

EndoMarch in Rome promoted by TeamItaly.
Kenya
25 March 2017 at 14.00 – 16.00: +254 EndoMarch high tea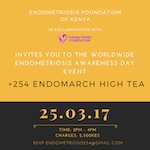 The Endometriosis Foundation of Kenya, in collaboration with Footsteps Fertility Foundation, invites you to high tea and awareness.
→ Registration and more information
Netherlands
6 – 28 March 2017: EndoLounges
Endolounges are moments to meet with other patients in a relaxing environment, sometimes a café, sometimes a meeting room in the hospital. During that time there is the possibility to listen and learn from each other's experience in living with endometriosis.
6 March at 19.00-21.00: Restaurant LE:EN, Heuveloord 140, Utrecht 
8 March at 20.00-22.00: MMC Eindhoven, Ds. Th. Fliednerstraat 1, Eindhoven
14 March at 19.00-21.00: Theo Thijssenschool, Kerkweg-oost 230, Waddinxveen
16 March at 19.00-21.00: Franciscus Gasthuis Rotterdam, Kleiweg 500, Rotterdam
22 March at 19.00-21.00: VU Medisch Centrum, De Boelelaan, Amsterdam
28 March at 19.00-21.00: Elisabeth-Tweesteden Ziekenhuis, Hilvarenbeekseweg, Tilburg
Norway
8 March 2017: EndoMarch
The first EndoMarch in Norway takes place across several cities on international women's day. Endometrioseforeningen marches under the parole: "women's lives are important – equality in the medical system!" (Kvinneliv er viktig – likestilling i det medisinske systemet!)

OSLO at 18.00 at Youngstorget → More information
BERGEN at 17.00 at Torgallmenningen → More information 
STAVANGER  at 17.00 at Byparken → More information
TRONDHEIM at 17.00 at Torget → More information
11 March 2017 at 12.00: 20th Anniversary of Endometrioseforeningen

Endometriosis Norway celebrates its 20th anniversary at the Radisson Blu Plaza Hotel, Oslo, with a seminar for its members addressing surgery and hormonal therapies.

→ More info and registration
Puerto Rico
18 March 2017 at 08.30-14.00: Annual support meeting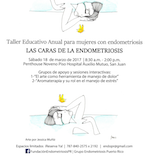 We will celebrate our annual support and awareness activity entitled "These are the Faces of Endometriosis"at the Auxilio Mutuo Hospital, Penthouse, 9nth Floor, in San Juan. As part of this activity will have Support Group meetings, facilitated by psychologists, and interactive sessions, including the use of painting and aromatherapy for stress management. 
We are also running a web campaign under the theme "The faces of endometriosis", where we ask women with endo to upload a picture with the message "I am 1 in 10" using the

hashtags "1en10" "onein10" and "unadediez".
31 March 2017: Yellow day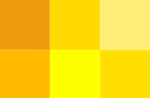 We join the Latin American patient associations (Panamá, México, Colombia, Argentina, Venezuela, Chile) to celebrate the endometriosis "Yellow Day", where we ask everyone to dress in yellow that day to raise awareness. 
Spain
11 March 2017 at 17.00: EndoMarch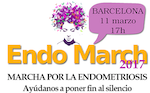 Meet at Plaça de la Catedral, Barcelona, and we'll walk together to Basílica de la Mercè. In Basílica de la Mercè there will be some acts and a flashmob at the end. 
Sweden
25 March 2017 at 14.00: EndoMarch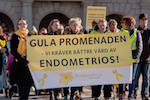 Swedish Endometriosis Association has arranged EndoMarch "Gula Promenaden" (the yellow walk) in Stockholm – meet in Gamla Stan.
Trinidad and Tobago
14 March 2017: School seminar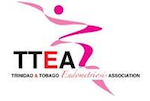 Soroptomist International San Fernando [SISF] will be partnering with the TTEA to raise awareness and educate female secondary school students on endometriosis at Iere High School.
25 March 2017 at 13.00 – 17.00: EndoMarch/Women's Health Fair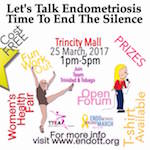 Women's Health Fair, Fun Work Out Sessions and a Open Forum at Trincity Mall: Endometriosis, Women's Wellness, Female Reproductive Health, Minimally Invasive Gynaecoloic Surgery, Pain Management, and much more.
Fun Work Out: 3 x 15-20 minutes sessions of fun aerobics, Zumba and / or dance.

Open Forum – share or hear about endometriosis, stories, experiences and more


Participants will be eligible to win prizes and give aways.
The Trinidad and Tobago Endometriosis Association will also be launching an informational video about endometriosis and will be participating in newspaper articles about the disease.
USA
1 March 2017: Launch of School Nurse Initiative

The Center for Endometriosis Care and EndoWhat? has launched a school nurse initiative to provide critical disease education and to raise awareness among school nurses and their students throughout the United States and beyond.



→ More information

25 March 2017: EndoMarch
EndoMarches will take place in San Francisco, Los Angeles, Washington DC, Louisville, Minneapolis, and Chicago.
→ More information and schedule of US events
Global awareness
Inspiration from previous awareness events
→ Endometriosis Awareness Events in 2016
→ Endometriosis Awareness Events in 2015
→ Endometriosis Awareness Events in 2014
→ Endometriosis Awareness Events in 2013
→ Endometriosis Awareness Events in 2012
→ Endometriosis Awareness Events in 2011