WCE2008: Highlights from the 10th World Congress on Endometriosis
11 – 14 March 2008
Governor of Victoria opens WCE2008
Prof David Healy, WCE2008 chair; Prof Hans Evers, WES President Elect; and A/Prof Peter Maher, WCE2008 Co-chair, at the opening ceremony (*)
The governor of Victoria, Professor David De Kretser, opened the 10th World Congress on Endometriosis to 973 registered delegates from 49 countries at a moving ceremony, which acknowledged the accomplishments of the nine previous world congresses.
The WCEs bring together specialists from around the world for three days of intense work. It is at these meetings that clinical progress and scientific hypotheses come together, and a wealth of new ideas and future trends is shared. All with a common goal: to solve the mystery that is endometrisis and collectively move this field forward towards better treatments – and ultimately a cure.
President Elect of the World Endometriosis Society (WES), Professor Hans Evers, paid tribute to the co-founder of WES, Professor Rodolphe Maheux, who died suddently in May last year.
Professor Maheux was a man with a great vision, who was dedicated to moving the field of endometriosis forward.
Professor Maheux was famously quoted as saying:
"Just because you don't catch a fish, does not mean there are no fish in the lake".
Professor Evers encouraged all delegates to take advantage of the next three days to "keep fishing", in the hope that many "fish" will be landed to increase our understanding of endometriosis.
Endogene study expands with significant funding
Dr Susan Treloar, Queensland Institute of Medical Research; Dr Grant Montgomery, Queensland Institute of Medical Research; Dr Krina Zondervan, University of Oxford;
The expansion of the International Endogene Consortium was announced at the WCE, together with the breaking news that its principal investigators have been awarded research funding totalling US$2.6 million from both the Wellcome Trust (UK) and the NHMRC (Australia) to study the genetic background of endometriosis.
The Consortium brings together the three main research groups worldwide that have built up large DNA collections from women with endometriosis for the purpose of finding genes that make some women more likely to develop the disease: the OXEGENE study (Oxford, UK), the Genes Behind Endometriosis Study (Brisbane, Australia) and the Endometriosis Research Group of the Nurses Health Study II (Harvard, USA).
The funding recognises endometriosis as a very important condition that warrants significant support to understand better its aetiology and biology.
Dr Krina Zondervan from Oxford University (UK) says:
"With endometriosis receiving these substantial awards from the Wellcome Trust and NHMRC, we have entered a new and exciting phase in the search for endometriosis genes. We have been given an unprecedented opportunity to make real headway with understanding the genetics of the disease".
Dr Grant Montgomery from the Queensland Institute of Medical Research in Brisbane (Australia) comments that the new studies to be conducted by the International Endogene Consortium very much build on work that has been ongoing in the respective research groups for many years.
"It really is only possible because of the large numbers of women with endometriosis who have contributed blood samples and their valuable time to participating in the studies. We are extremely grateful for their efforts, and hope to be able to provide exciting results from these studies in the near future", said Montgomery.
Dr Stacey Missmer, of Harvard University in Boston (USA) added:
"Finding genes involved in endometriosis will not only tell us something about genetic risk of the disease, but knowing how these genes work will also hopefully provide clues into how environmental exposures may interact with these genes. We ultimately may be able to advise women on altering these environmental exposures and reduce the risk of the disease occurring".
Work on the planned studies are expected to start in the coming months, with first results anticipated to be coming out in a year's time.
» Genome-wide association study identifies variations in the DNA of women that predispose them to developing endometriosis
Is lack of funding due to gender issues?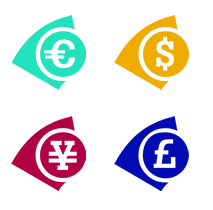 In his key note lecture Professor Thomas D'Hooghe said that gender issues affect funding for research into endometriosis despite its significant socio-economic impact.
"Endometriosis has a prevalence comparable to diabetes and asthma, yet is seriously neglected in research funding because it is a women's condition. The fact is that most people in political power are males so the gender specifics of endometriosis tend to put it on the back-burner for research compared to conditions like cancer and heart disease, which affects both sexes," said Professor D'Hooghe, Head of the Centre of Reproductive Medicine at Leuven University in Belgium.
"Another factor that conspires against a greater focus by governments on endometriosis research is that it is considered a disease that predominantly affects western women in relatively rich societies. This is a myth with well documented prevalence of endometriosis in Asian and African countries", according to Professor D'Hooghe.
"In other women's conditions, such as breast cancer, we see very high profile people, including stars of the screen and stage, coming out to reveal they have the disease. But endometriosis is still a "taboo" subject in social circles because it involved painful sex and painful menstruation", he said.
"The World Endometriosis Research Foundation has tried very hard to identify high profile women who may be willing to support us in endometriosis awareness. But, they are unwilling to come out and declare they have the disease."
According to Professor D'Hooghe, endometriosis costs health care systems billions of dollars each year due to "hit and miss treatments" and a lack of "centres of excellence". He remained firm that endometriosis should be treated by specialists!
» Cost of endometriosis
» WERF's EndoCost study
Sao Paulo team awarded Rodolphe Maheux Award
The Rodolphe Maheux Award has been instigated to honour a promising, young clinician in the field of endometriosis. Rodolphe Maheux was the co-founder of the World Endometriosis Society, which puts on the World Congresses, and was a visionary clinician.
The award, which was presented for the first time at WCE 2008, went to Drs Joas Dias and Sergio Podgaec for their paper on "Time elapsed between the onset of symptoms and the diagnosis of deply infiltrating endometriosis", which was also selected as one of the key abstracts for the clinical plenary session on "Diagnosis of endometriosis".
The authors, who were part of a larger team of hospitals in Sao Paulo, Brazil, demonstrated that patients with deep endometriosis affecting the rectum, bladder or ureter have symptoms for longer until they have a diagnosis and are treated, than those women, who do not have these types of lesions.
» Read more about the winning presentation
Snippets…
So much tremendous research was presented, not only by the invited speakers, but also through the 380 abstracts submitted to the meeting. Here are a few snippets demonstrating the diversity of topics:
Endometriosis risk among women with moles, freckles and skin sensitivity to sun
"We have demonstrated that women with a higher number of moles or freckles, or a greater susceptibility to sunburn, have a higher risk of endometriosis," said researcher, Marina Kvaskoff. Earlier research has suggested that endometriosis and malignant melanoma may share some common genetic traits.
The study by the National Institute of Health and Medical Research in France compared data on lifestyle and medical history from 97,213 French women born between 1925 and 1950. Of these women, 4,191 had endometriosis.
Ms Kvaskoff said while the study showed a clear association between endometriosis and moles, freckles and skin sensitivity to the sun, there were no positive indicators of susceptibility to the disease among women based on hair or skin colour.
Protein signature of endometriosis provides hope of new diagnostic tool
Researchers at Prince Henry's Institute in Melbourne, in collaboration with Monash IVF, have studied the structure of proteins in endometrial tissue to identify potential new biological markers of endometriosis.
Dr Andrew Stephens said the study involved a comparison of proteins in the endometrium. Using an analytical technique known as mass spectrometry, the researchers identified 60 proteins that were expressed at lower levels in the endometrial tissue, whereas only 10 proteins demonstrated increased expression.
"The research is at an early stage, but it does provide encouragement that it may enable the development of new diagnostic tools, or even better therapeutic approaches to the disease", said Dr Stephens.
Study shows girls underweight at age 16 have higher risk of endometriosis
Dr Christina Nagle, a Research Fellow with the Queensland Institute of Medical Research, gathered childhood and teenage weight information from 268 Australian women with an average age of 36, each of whom had moderate to severe endometriosis.
"The results indicated that women who at the age of 16 were underweight, as reported by both themselves and their mothers, were at an increased risk of endometriosis," Dr Nagle said. Dr Nagle said it was not yet known why underweight girls at the age of 16 were at a greater risk of endometriosis.
"However, we suspect it may be the result of different hormonal influences before and after the first occurrence of menstruation, which in turn may reflect factors in very early life, even in utero, rather than the direct result of dietary or exercise patterns.
Green tea may help control endometriosis
Green tea, the world's most widely consumed beverage, has long been recognised for its health benefits, and now it is suggestd that it can help control endometriosis.
Researchers at the Chinese University of Hong Kong have confirmed that catechins, or potent antioxidant compounds in green tea, restrict the formation of new blood vessels (angiogenesis), which assist in the spread of endometriosis.
The team, lead by Dr Hui Xu took tissue from women with endometriosis and transplanted it into laboratory mice, which were randomly injected with either a component of green tea extract or a saline solution. The mice injected with green tea extract showed significantly less formation of new blood vessels compared with the mice receiving a saline solution.
Angiogenesis plays an essential role in the growth and survival of endometriosis, and is a normal process in growth and development, as well as in wound healing. However, it is also known to have a role in the transition of tumors from a dormant to malignant state.
Nine free communications win prizes!
Nine prizes were awarded and funded by the Australian Gynaecological Endoscopy Society (AGES):
Best clinical free communications
"Pre-operative histological diagnosis of intestinal endometriosis achieved by FNA during intestinal endosonography" by Lucio Rossini et al
"The MDOT study: menstrual disorders of teenagers" by Melissa Parker and Anne Sneddon
"Endometriosis Fertility Index (EFI): the new, validated endometriosis staging system" by David Adamson et al
Best scientific free communications
"Oestrogen has differential effects on VEGF-a isoform and receptor mRNA expression in different cellular compartments of the mouse uterus" by Jane Girling et al
"MicroRNA expression in endometriosis" by Maria Ohlsson-Teague et al
"The role of the EP2 receptor in the growth of ectopic lesions in a mouse model of endometriosis" by Nick Pullenet al
Best posters
"Structual changes during menstrual shedding and repair" by Ray Garry et al
"Absence of aromatase expression in human peritoneal, ovarian and rectovaginal endometriosis lesions" by Sebastian Colette et al
"Altered cell cycle control in endometrial cultures from patients with endometriosis carrying the PROGINS allele: evidences for impaired progesterone action in endometriosis" by Paulo D'Amora et al.
Acknowledgments
* Photos by Lone Hummelshoj
** Photos by Michael McEvoy