ASRM2011: Special Interest Group on Endometriosis has arrived
Orlando, 20 October 2011 | by Lone Hummelshoj
In excess of 8,500 delegates attended the 67th Annual Meeting of the American Society for Reproductive Medicine, with more than 100 attendees present at Sunday's Post Graduate Course on Endometriosis: "The link between pathophysiology and endometriosis".
The ASRM EndoSIG, now in its 5th year, has truly made a difference in getting endometriosis on the programme of this prestigious meeting – it has arrived!
ASRM2011 Post Graduate Course on Endometriosis

The PG Course focused on the relationship between endometriosis and symptoms paying particular attention to the clinical observation between the central nervous system sensitisation and the myofacial connection and how, for example, hormonal treatments can contribute to this: ie. hormonal treatments affect the reproductive tract and may instead end up affecting the central nervous system rather than affecting the actual lesions.
The age-old discussion on whether endometriomas should be treated before IVF was raised not only during the PG Course but also in a special SRS debate between Juan Garcia-Velasco (Madrid, Spain) and Antonio Gargiulo (Harvard, USA) on Tuesday morning. Any surgical treatment on the ovaries always carries the risk of diminishing the ovarian reserve, and yet the success of IVF, and how endometriomas may effect fertility, remains a controversy – if not a mystery.
The closest to "consensus" was an agreement that treatment must be individualised based on the size of the endometrioma, previous surgeries, and the woman's age.
Main sessions covered both basic and clinical science
For the first time at the ASRM's Annual Meeting there were two abstract sessions devoted to endometriosis, enabling the organisers to focus on clinical and basic science in separate sessions.
Whereas there has always been a strong interest in the pathogenesis (origin) of endometriosis, new technologies – used across all science – have emerged that can help us focus on this through the use of metabolomics, genomics, and proteomics.
In terms of basic science these "omics" assist us in looking mechanistically how things are related to outcome, and allows us to move towards the novel applications we so need in this field.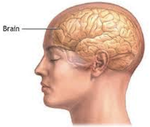 On the clinical side of things the focus was very much on pain aspects. Dr Susie As-Sanie presented the work, for which she won the Rodolphe Maheux Award for most promising young clinician at the recent World Congress on Endometriosis, illustrating that chronic pelvic pain is associated with changes in regional gray matter volume within the central nervous system.
Other presentations focused on GnRH-antagonists, retinoid acid, and resveratrol as novel components when thinking of new treatments for endometriosis.
Measuring progress
Finally, the quest for markers continues as work presented on this topic showed only what doesn't work (which is important too, so that we don't go down the same futile road again!).
Scholarly work on markers for pain and infertility are sorely missing from the field of endometriosis. Identification of such markers would enable clinicians to objectively measure effects of treatments – and even improvement of the disease itself – in the same way that surrogate markers such as CD4 counts have helped in HIV.
One for all and all for one
Moving across the world attending meetings, which incorporate endometriosis, it is clear to me  that many of the same key players are present at many of the key meetings.
Catching up in Orlando with Pamela Stratton, Chair of the ASRM EndoSIG, she shared her vision for its future progress:
"We currently have a wonderful cross section of people doing clinical work (both in pain and infertility) and basic science. This means that the EndoSIG is broad and multi-disciplinary, which is necessary when working towards an integrated approach in endometriosis"
said Professor Stratton.
The goal of the EndoSIG is to mesh its efforts with that of the ESHRE Special Interest Group on Endometriosis and Endometrium (SIGEE) and the World Endometriosis Society (WES) in order to engage the cache of international scientists committed to endometriosis research rather than to work in isolation.
Furthermore, the EndoSIG also wishes to encourage young investigators to attend and share their work at meetings by instigating annual travel awards.
I just love it when everyone agrees to come together to address endometriosis, don't you? After all, an estimated 176 million women rely on these efforts so continued collaboration is essential!
Keep up to date on progress in endometriosis: www.twitter.com/endometriosis
See also
» ASRM2011: Is endometriosis a cause or a bystander when it comes to pain?
» ASRM2011: Improving fertility through nutritional medicine (pre-conceptual care)