Trial to determine the effectiveness of surgery for endometriosis
If you are undergoing a diagnostic laparoscopy for the investigation of chronic pelvic pain and have not previously had endometriosis diagnosed during surgery, you may be able to help with the ESPriT2 study.
Why is this study needed?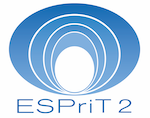 At the moment, there is no strong evidence that surgery to remove superficial peritoneal endometriosis (SPE; the commonest type of endometriosis) improves painful symptoms and quality of life.
This study will help to determine whether removing SPE improves painful symptoms and quality of life, which surgical approach may be best (ablation or excision), or whether surgery is of no benefit, worsens symptoms, or even causes harm.
To take part in this study you need to be
Aged over 16
Undergoing a laparoscopy for suspected endometriosis (and have no previous surgical diagnosis of endometriosis)
What does the study involve?
If only SPE is found during your diagnostic laparoscopy, you will be randomly allocated to one of two groups: one group will receive a diagnosis and have the endometriosis removed, while the other group will receive a diagnosis only. Both groups will have access to available hormonal and painkiller medications for endometriosis.
You will be asked to complete pain, symptom, and quality of life questionnaires before and after the surgery.
By taking part in this study, you will be helping us move closer to finding out whether or not surgical management of SPE improves pain and quality of life.
ESPriT+
In addition to the main ESPriT2 study, you can also decide to take part in an additional sub-study named ESPriT+. Currently SPE can only be diagnosed by having a laparoscopy. We would like to see if we can use a blood test to tell us if women have endometriosis.
You can choose to take part in the main study without taking part in ESPriT+ and this would involve donating some blood.
How to get involved
If you would like to find out more about the ESPriT2 study please visit our website, and check out which centres near you are enrolling patients in the study.
These centres are currently enrolling patients for ESPriT2
Scotland
NHS Ayrshire and Arran
NHS Fife
NHS Forth Valley
NHS Grampian
NHS Greater Glasgow and Clyde
NHS Highland
NHS Lanarkshire
NHS Lothian
NHS Tayside
England
Barkering, Havering and Redbridge University Hospitals NHS Trust
Barnsley Hospital NHS Foundation Trust
Birmingham Women's and Children's NHS Foundation Trust
Buckinghamshire Healthcare NHS Trust
Countess of Chester Hospital NHS Foundation Trust
East Lancashire Hospitals NHS Trust
Guy's and St Thomas' NHS Foundation Trust
Homerton University Hospital Foundation Trust
Milton Keynes University Hospital NHS Foundation Trust
Norfolk and Norwich University Hospitals NHS Foundation Trust
North Devon Healthcare NHS Trust
North Tees and Hartlepool NHS Foundation Trust
Oxford University Hospitals NHS Foundation Trust
Portsmouth Hospitals University NHS Trust
Royal Cornwall Hospitals NHS Trust
Royal Free London NHS Foundation Trust
Shrewsbury and Telford Hospitals NHS Trust
South Tees Hospitals NHS Foundation Trust
South Tyneside and Sunderland NHS Foundation Trust
Tameside and Glossop Integrated Care NHS Foundation Trust
The Rotherham NHS Foundation Trust
University College London Hospitals NHS Foundation Trust
University Hospitals of Leicester NHS Trust
University Hospital Southampton NHS Foundation Trust
Yeovil District Hospital NHS Foundation Trust
→ If you wish to contact a centre directly, please click here for their contact details
→ Click here if you are a clinician and interested in being a site for the ESPriT2 trial

See also