National endometriosis organisations
This resource provides a list of known endometriosis organisations around the world. These non-profits provide outreach, awareness, information, support, and advice for those with endometriosis and their families.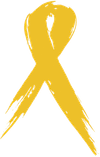 By working together across national borders endometriosis organisations have become a powerful and effective international force collaborating with physicians, scientists, and policy makers to further awareness of endometriosis, to insist on specialist care for those with endometriosis, and to move research forward.
The next Endometriosis Awareness Week is 6 – 12 March 2023
Australia
QENDO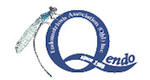 PO Box 453
Carina
Queensland 4152
AUSTRALIA
t: +61 (0)7 3321 4408


info@qendo.org.au
www.qendo.org.au

EndoActive Australia & NZ
PO Box 240
Balmain Sydney NSW 2041
AUSTRALIA


t: +61 (0)2 998103540
info@endoactive.org.au
www.endoactive.org.au

EndoACT
5 Harrison St
Scullin ACT 2614
AUSTRALIA
info@EndoACT.org.au 


www.endoact.org.au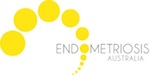 Endometriosis Australia
C/O Western Woodley & Robertson
PO Box A230
Sydney South
NSW 1235
AUSTRALIA


admin@endoaustralia.org
www.endometriosisaustralia.org
Austria

EVA – Endometriose Vereinigung Austria
Obere Augartenstrasse 26-28
A-1020 Wien
AUSTRIA


t: +43 (0)676 4447344
office@eva-info.at
www.eva-info.at
Bangladesh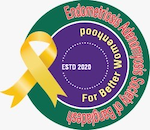 Endometriosis Adenomyosis Society of Bangladesh
OGSB Hospital & IRCH
Plot-6/1, Sec-17, (Old 13)
Mirpur, Dhaka
BANGLADESH
t: +880 1705407361
endosoc.bd@gmail.com
www.easb-bd.org/
Barbados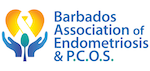 Barbados Association of Endometriosis & PCOS
c/o Julia Mandeville
President of Board of Trustees
81A Durant's Park
Christ Church


BARBADOS
t: +1 246 237 3879
www.endoandpcosbb.com
endoassociationofbdos@gmail.com
Belgium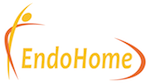 EndoHome – Endometriosis Association Belgium
Hanegreefstraat 3
B-3941 Eksel
BELGIUM
t: +32 (0)499722844
www.endohome.be


info@endohome.be
Bulgaria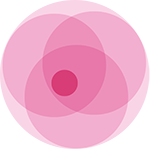 Endometriosis and Reproductive Health Foundation Bulgaria
39 Dobromir Hriz street fl.4
Sofia 1124
BULGARIA
t: +359 888 277745
www.endometriosis.bg
info@endometriosis.bg
Canada

The Endometriosis Network
790 Bay Street, 8th Floor
Toronto, Ontario M5G 1N8


CANADA
t: +1 416 591 3963
info@endometriosisnetwork.ca
www.endometriosisnetwork.ca
Denmark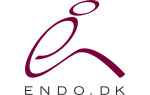 Endometriose Foreningen Denmark
Gravhøjen 34
DK-7190 Billund
DENMARK
t: +45 2172 4300
f: +45 7525 4455


info@endo.dk
www.endo.dk | Website for teenagers
Finland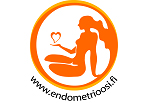 Endometrioosiyhdistys ry
Keihäsniementie 10 a 4
33470 Ylöjärvi
SF-FINLAND
t/f: +358 (0)50 372 5903
info@endometrioosi.fi
www.endometriosis.fi

France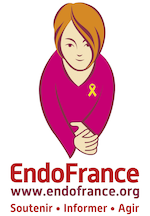 Association EndoFrance
3 rue de la Gare
F-70190 Tresilley
FRANCE
contact@endofrance.org
www.endofrance.org

ENDOmind France
MVAC – Bal 19
181 avenue Daumesnil
F-75012 Paris
FRANCE


contact@endomind.org
www.endomind.org
Germany

Endometriose-Vereinigung Deutschland e.V.
Counselling Centre Leipzig
Bernhard-Göring-Str. 152
D-04277 Leipzig


GERMANY
t: +49 (0)341 3 06 53 04
(Monday to Thursday 9-12 am, Thursday 1-6 pm)
info@endometriose-vereinigung.de


www.endometriose-vereinigung.de
Ghana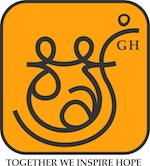 Endometriosis Awareness and Research Foundation (EARF) Ghana
4th floor, SSNIT Building
Sunyani – Brong Ahafo Region
GHANA
t:+233 (0)269241531| +233 (0)242386864 | +233 (0)352196322
info@earfgh.org | earfghfound@gmail.com
www.earfgh.org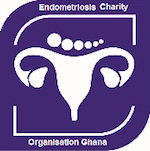 Endometriosis Charity Organisation Ghana
Suite 8
Abwest Business Center
18 Junciton
Spintex Road
Accra
WEST AFRICA
t: +233249750561
info@endometriosischarityghana.com
www.endometriosischarityghana.com
Hungary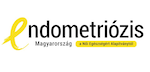 "Együtt könnyebb" Női Egészségért Alapítvány
Budapest
HUNGARY


t+36 30 217 2444
info@endometriozismagyarorszag.hu
www.endometriozismagyarorszag.hu | Facebook
Iceland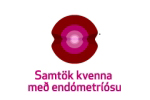 Samtök um Endómetríósu
ICELAND
endo@endo.is
www.endo.is
India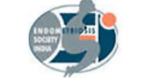 Endometriosis Society India
6A & 6F Needlamber
28B Shakespeare Sarani
Kolkata 700 017
INDIA
t: +91 (0)33 2240 4463


f: +91 (0)33 2281 1639
endosocindia@gmail.com
www.endosocindia.org
Ireland

Endometriosis Association of Ireland
Carmichael Centre
North Brunswick Street
Dublin 7


IRELAND
t: +353 1 8735702
f: +353 1 8735737
info@endo.ie
www.endo.ie
Israel

Endi – Endometriosis Israel
6/7 H'aava St,
Hod-Hasharon
45282
ISRAEL
info@endi.org.il
www.endi.org.il
Italy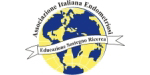 Associazione Italiana Endometriosi Onlus (AIE)
Casella Postale 114
I-20014 Nerviano (MI)
ITALY
t: +39 800 031977
f: +39 0331 589800


info@endoassoc.it
www.endoassoc.it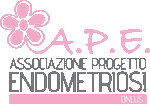 Associazione Progetto Endometriosi Onlus (APE)
Reggio Emilia
ITALY


info@apeonlus.com
www.apeonlus.com
Japan

Japan Endometriosis Association (JEMA)
5-1-9-301Uehonmachinishi
Chuo-ku, Osaka-City


OSAKA 542-0062
JAPAN
t: +81 6 6718 4789
info-2@jemanet.org
www.jemanet.org
Mexico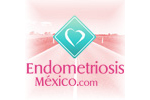 Endometriosis Mexico
Mexico City
MEXICO
t: +52 55 044551 702 57 46
brosales@endometriosismexico.com (Elizabeth)
www.endometriosismexico.com
Netherlands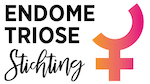 Endometriose Stichting
Postbus 7234
NL-3200 AA Numansdorp
THE NETHERLANDS
t: +3146 458 4989
info@endometriose.nl | info@ongewoonongesteld.nl


www.endometriose.nl | website for teenagers
Nigeria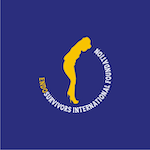 EndoSurvivors International Foundation
2nd Floor Luzen Plaza
Km 8 Lekki-Epe ExpressWay
Igbo-Efon Lekki
NIGERIA
t: +2348035786234
endosurvivors1@gmail.com


www.endosurvivors.org
New Zealand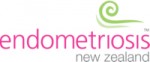 Endometriosis New Zealand
PO Box 1673
Christchurch
NEW ZEALAND
t: +64 (0)3 379 7959


f: +64 (0)3 379 7969
Support Line: 0800 733277 (New Zealand callers only)
info@nzendo.org.nz
www.nzendo.co.nz |  Website for teenagers
Nigeria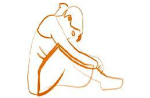 Endometriosis Support Group Nigeria
38 Jalupon Crescent (off Adeniran Ogunsanya)
Surulere, Lagos
NIGERIA
t: +234 01 4617023
info@endometriosis-sgn.org
www.endometriosis-sgn.org
Norway

Endometrioseforeningen
Postboks 2101
N-1760 HALDEN


NORWAY
t: +47 452 15 555
post@endometriose.no
www.endometriose.no | Website for teenagers
Poland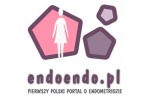 Pierwszy Polski Portal o Endometriozie
Chorwacka 74/8 Street
51-107 Wrocław
POLAND
t: +48 503 088 511
redkcja@endoendo.pl
www.endometrioza.org
Portugal

MulherEndo – Associação Portuguesa de Apoio a Mulheres com Endometriose
Apartado 368


EC Marrazes
P-2400-995 Leiria


PORTUGAL
geral@mulherendo.pt 


www.mulherendo.pt
Puerto Rico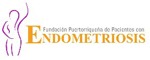 Fundación Puertorriqueña de Pacientes con Endometriosis
Department of Microbiology
Ponce School of Medicine
PO BOX 7004


Ponce 00731
PUERTO RICO
t: +1 787 840 2575 ext. 2192, 2611
endopr@gmail.com
www.endometriosispr.net
Romania

Asociatia SOS Endometrioza
Str Laborator nr 134
District 3
Bucharest
ROMANIA


sosendometrioza@gmail.com
www.sosendometrioza.ro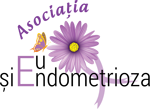 Asociația Eu și Endometrioza
Bdul Republicii nr 167
Ploiesti City
ROMANIA
t: +40 752866451
eusiendometrioza@gmail.com
www.eusiendometrioza.ro
South Africa

Endometriosis Society of South Africa
info@endpain.co.za
www.endpain.co.za
Spain
Asociacion de Endometriosis España (AEE)
Calle Mayor, 29
ES-17455 Caldes de Malavella
SPAIN
info@endoinfo.org
www.endoinfo.org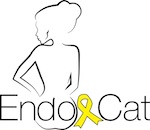 Endometriosis Catalunya
C/ Sardenya – Ali Bei
ES-08013 Barcelona
SPAIN
endocatalunya@gmail.com
www.endometriosiscatalunya.com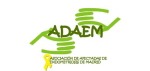 Asociacion de Afectadas de Endometriosis de Madrid (ADAEM)
Madrid
SPAIN
t: +34 634 50 82 50


adaem@adaem.org.es
www.adaem.org.es
Sweden

Endometriosföreningen Sverige
Västmannagatan 56
S-113 25 Stockholm
SWEDEN


t: +46 (0)70 294 82 42
info@endometriosforeningen.com
www.endometriosforeningen.com
Switzerland

Endo-Help
Schweizerische Endometriose Vereinigung
Parkweg 9
CH-3626 Hünibach


SWITZERLAND
info@endo-help.ch
www.endo-help.ch

Groupe Endometriosis Suisse
Rue des Ochettes 13
CH-1462 Yvonand


SWITZERLAND
t: +41 (0)79 445 8315
laure@endosuisse.ch
www.endosuisse.ch
Trinidad and Tobago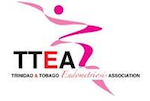 Trinidad & Tobago Endometriosis Association 
PO Box 131
Wrightson Road
Port-of-Spain
TRINIDAD
t: + 1 868 352 2613 | +1 868 720 3560
endoassoctt@gmail.com | assistant.ttea@gmail.com


www.endott.org
Turkey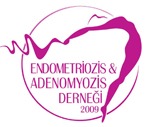 Turkish Society of Endometriosis and Adenomyosis
Kocamustafapaşa Caddesi Etyemez Tekke Sokak
Merih İş Merkezi No:45/28 Fatih
Istanbul
TURKEY
t: +90 532 613 26 11
info@endometriozisdernegi.com
www.endometriozisdernegi.com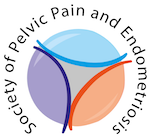 Turkish Society for Pelvic Pain and Endometriosis
Kucukbakkalkoy Mah. Albay Sok. No: 24 Atasehir
Istanbul
TURKEY
t: +90 216 573 18 36
info@paed.org.tr
www.paed.org.tr
United Kingdom

Endometriosis UK
10 – 18 Union Street
London SE1 1SZ


UNITED KINGDOM
t: +44 (0)20 7222 2781


Freephone Helpline: 0808 808 2227
admin@endometriosis-uk.org
www.endometriosis-uk.org
United States

Endometriosis Foundation of America
872 5th Avenue
New York, NY 10065
USA


t: +1 212 988 4160
generaladmin@endofound.org
www.endofound.org

Endometriosis Research Center
630 Ibis Drive
Delray Beach, FL 33444


USA
t: +1 561 274 7442
f: +1 561 274 9117
askerc@endocenter.org
www.endocenter.org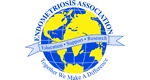 Endometriosis Association
8585 N. 75th Place
Milwaukee, WI 53223
USA
t: +1 414 355 2200
f: +1 414 355 6065


endo@endometriosisassn.org
www.endometriosisassn.org
See also
→ Facts about endometriosis
→ Myths and misconceptions in endometriosis
→ Family and partners
→ What needs to be done for women with endometriosis?
→ World Endometriosis Research Foundation
→ World Endometriosis Organisations (WEO)