Support groups
This resource provides a list of all known endometriosis support groups around the world, which provide support, help, information, and advice for women with endometriosis and their families.
Many women with endometriosis have found that talking to others with the disease has helped them learn from their experiences, understand treatments and coping methods, and subsequently get a better understanding of endometriosis.
By working together across national borders, these support groups have become a powerful and effective international force, who work with physicians, scientists, and policy makers to further awareness of endometriosis and move research forwards.
Consider joining your national support group – and support this global movement!
Next Endometriosis Awareness Week is 2 – 8 March 2015
(and in some parts of the world for the entire month of March).
Australia

Endometriosis Association (Qld) Inc
PO Box 39
Red Hill
Queensland 4059
AUSTRALIA
t: +61 (0)7 3321 4408
info@qendo.org.au
www.qendo.org.au
Austria

EVA – Endometriose Vereinigung Austria
Obere Augartenstrasse 26-28
1020 Wien
AUSTRIA


t: +43 (0)676 4447344
office@eva-info.at
www.eva-info.at
Belgium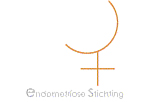 Endometriose Stichting
Postbus 34
3630 Maasmechelen
BELGIUM
www.endometriose.be
info@endometriose.be
Brazil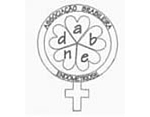 ABEND – Associação Brasileira de Endometriose
Rua Claro de Camargo Sobrinho, 89
Vila Pouso Alegre – Barueri
SP Cep 06402-050
BRAZIL
t: +55 11 4198 7456
f: +55 11 4163 5086


abend@abend.org.br
www.endometriose.org.br
Canada

The Endometriosis Network
790 Bay Street, 8th Floor
Toronto, Ontario M5G 1N8


CANADA
t: +1 416 591 3963
info@endometriosisnetwork.ca
www.endometriosisnetwork.ca
Denmark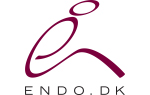 Endometriose Foreningen Denmark
Gravhøjen 34
7190 Billund
DENMARK
t: +45 2172 4300
f: +45 7525 4455


info@endo.dk
www.endo.dk | Website for teenagers
Finland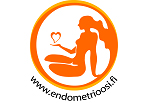 Endometrioosiyhdistys Finland
PL 142
00531 Helsinki
FINLAND
t/f: +358 (0)50 380 6715
endo@endometrioosiyhdistys.fi
www.endometrioosiyhdistys.fi
France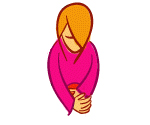 Association EndoFrance
17, allée des Eguerêts
F-95280 Jouy le Moutier
FRANCE
contact@endofrance.org
www.endofrance.org
Germany

Endometriose-Vereinigung Deutschland e.V.
Counselling centre Leipzig
Bernhard-Göring-Str. 152
04277 Leipzig

GERMANY
t: +49 (0)341 3 06 53 04
(Monday to Thursday 9-12 am, Thursday 1-6 pm)
info@endometriose-vereinigung.de


www.endometriose-vereinigung.de
Hungary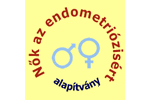 Nok az endometriózisért alapitvány
Kapy utca 43
H-1025 Budapest
HUNGARY
t: +36 30 970 5613
f: +36 1 266 0115
info@endometriozis.hu


www.endometriozis.hu
Iceland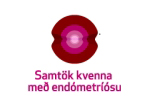 Samtök Kvenna með Endómetríósu
ICELAND
endo@endo.is
www.endo.is
India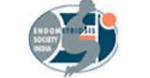 Endometriosis Society India
6A & 6F Needlamber
28B Shakespeare Sarani
Kolkata 700 017
INDIA
t: +91 (0)33 2240 4463

f: +91 (0)33 2281 1639
www.endosocindia.org
Ireland

Endometriosis Association of Ireland
Carmichael Centre
North Brunswick Street
Dublin 7


IRELAND
t: +353 1 8735702
f: +353 1 8735737
info@endo.ie
www.endo.ie
Israel

Endi – Endometriosis Israel
6/7 H'aava St,
Hod-Hasharon
45282
ISRAEL
info@endi.org.il
www.endi.org.il
Italy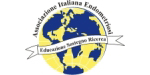 Associazione Italiana Endometriosi Onlus (AIE)
Casella Postale 114
I-20014 Nerviano (MI)
ITALY
t: +39 800 031977
f: +39 0331 589800


info@endoassoc.it
www.endoassoc.it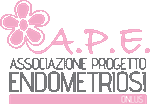 Associazione Progetto Endometriosi Onlus (APE)
Reggio Emilia
ITALY


info@apeonlus.com
www.apeonlus.com
Japan

Japan Endometriosis Association (JEMA)
5-1-9-301Uehonmachinishi
Chuo-ku, Osaka-City

OSAKA 542-0062
JAPAN
t: +81 6 6718 4789
info-2@jemanet.org
www.jemanet.org
Malta
Endo Support (Malta)
t: +356 7906 8840
endosupport@gmail.com
Mexico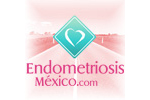 Endometriosis Mexico
Mexico City
MEXICO
t: +52 55 044551 702 57 46
apiceno@endometriosismexico.com (Alejandro)
brosales@endometriosismexico.com (Elizabeth)
www.endometriosismexico.com
The Netherlands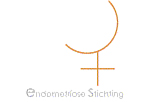 Endometriose Stichting
Antwoordnummer 1789
2000 VC Haarlem
THE NETHERLANDS
t: +31 0900 0400481 (Mondays between 19.00 and 21.30 and Wednesdays between 9.00 and 11.30 for questions about endometriosis and on Monday,
Wednesday and Friday you can reach the office)
f: + 31 46 458 6028
info@endometriose.nl
www.endometriose.nl
New Zealand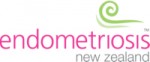 Endometriosis New Zealand
PO Box 1673
Christchurch
NEW ZEALAND
t: +64 (0)3 379 7959


f: +64 (0)3 379 7969
Support Line: 0800 733277 (New Zealand callers only)
info@nzendo.org.nz
www.nzendo.co.nz |  Website for teenagers
Nigeria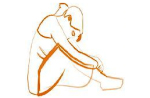 Endometriosis Support Group Nigeria
106/108 Norman Williams Street
S/W Ikoyi, Lagos
NIGERIA
t: +234 803 600 3300
info@ftsfnigeria.org
www.ftsfnigeria.org
Norway

Endometrioseforeningen
Postboks 2101
N-1760 HALDEN
Norway


t: +47 452 15 555
post@endometriose.no
www.endometriose.no | Website for teenagers
Poland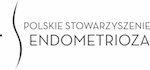 Polskie Stowarzyszenie Endometrioza
ul. Wasilkowskiego 14 m 55
02-776 Warszawa
POLAND
info@pse.aid.pl


www.pse.aid.pl
Stowarzyszenie Endometrioza
POLAND
info@endometrioza.aid.pl
www.endometrioza.aid.pl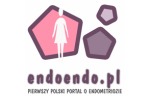 Pierwszy Polski Portal o Endometriozie
Chorwacka 74/8 Street
51-107 Wrocław
POLAND
t: +48 503 088 511
redkcja@endoendo.pl
www.endometrioza.org
Portugal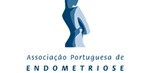 Associação Portuguesa de Endometriose
Rua Laura Alves, 12 – 1º
1050-138 Lisboa
PORTUGAL
www.aspoendo.org
Puerto Rico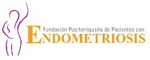 Fundación Puertorriqueña de Pacientes con Endometriosis
Department of Microbiology
Ponce School of Medicine
PO BOX 7004


Ponce 00731
PUERTO RICO
t: +1 787 840 2575 ext. 2192, 2611
endopr@gmail.com
www.endometriosispr.net
South Africa

Endometriosis Society of South Africa
info@endpain.co.za
www.endpain.co.za
Spain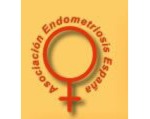 Asociacion de Endometriosis España (AEE)
Calle Mayor, 29
E-17455 Caldes de Malavella
SPAIN
info@endoinfo.org
www.endoinfo.org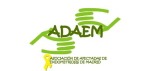 Asociacion de Afectadas de Endometriosis de Madrid (ADAEM)
Madrid
SPAIN
t: +34 634 50 82 50
adaem@adaem.org.es


www.adaem.org.es
Sweden

Endometriosföreningen Sverige
Västmannagatan 56
S-113 25 Stockholm
SWEDEN


t: +46 (0)70 294 82 42
info@endometriosforeningen.com
www.endometriosforeningen.com
Switzerland

Groupe Endometriosis Suisse
Rue des Ochettes 13
CH-1462 Yvonand


SWITZERLAND
t: +41 (0)79 445 8315
laure@endosuisse.ch
www.endosuisse.ch

Association Suisse de Soutien Contre l'Endometriose
Avenue de Rochettaz 34b
CH-1009 Pully, VD


info@assce.ch
www.assce.ch 
Turkey
Turkish Society of Endometriosis and Adenomyosis
Established in 2009
Kocamustafapaşa Caddesi Etyemez Tekke Sokak
Merih İş Merkezi No:45/28 Fatih / İstanbul, Turkey
t: +90 532 613 26 11
info@endometriozisdernegi.com
www.endometriozisdernegi.com
United Kingdom
Endometriosis UK
Suite 1 & 2
46 Manchester Street
London W1U 7LS
UNITED KINGDOM
t: +44 (0)20 7222 2781


Freephone Helpline: 0808 808 2227
admin@endometriosis-uk.org
www.endometriosis-uk.org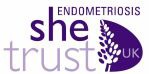 Endometriosis SHE Trust UK
The Chestnuts (first floor)
New Cross Hospital
Wednesfield Road
Wolverhampton
WV10 0QP


UNITED KINGDOM
t: 08707 743665
f: 01902 694602
shetrust@shetrust.org.uk
www.shetrust.org.uk
United States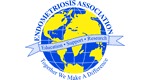 Endometriosis Association
8585 N. 75 th Place
Milwaukee , WI 53223
USA
t: +1 414 355 2200
f: +1 414 355 6065


endo@endometriosisassn.org
www.endometriosisassn.org

Endometriosis Research Center
International Headquarters
630 Ibis Drive
Delray Beach, FL 33444


USA
t: +1 561 274 7442
f: +1 561 274 9117
askerc@endocenter.org
www.endocenter.org
See also
→ Facts about endometriosis
→ Myths and misconceptions in endometriosis
→ Family and partners
→ World Endometriosis Research Foundation