New image and name for Endometriosis UK
15 NOVEMBER 2006
The National Endometriosis Society has changed its name to Endometriosis UK.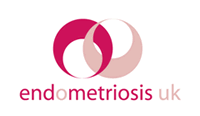 The charity that fights for increased funding and greater awareness of endometriosis has entered a new phase in its 25 year campaigning history.
The rebrand comes at a time when endometriosis is stagnating in misdiagnosis, ignorance and misunderstanding. And the 1.5 million British women suffering from the condition still can't be sure of a cure.
Robert Music, chief executive of Endometriosis UK, said:
The new name sharpens the charity's image and strengthens our branding, clearly identifying what we are about. The work that has gone into the relaunch – from the research to the redesign – has cost us nothing.

In 2005 we won a competition allowing us 14 days free communications support from one of the UK's largest public relations companies, Weber Shandwick. It was so shocked by the size of the problem – both the lack of awareness and the challenges of raising funds – that it wanted its contribution to have a long-term and significant impact. It worked with members of the charity to create a unique identity that is intelligent, creative, relative and focused.
Endometriosis UK: providing support – increasing understanding
For more information please contact Endometriosis UK