Endometriosis New Zealand chosen as preferred charity
2 JUNE 2009
New Zealand women have picked Endometriosis New Zealand as the chosen charity to benefit from Flossie.com's $100,000 grant for advertising over a 12-month period to raise awareness of a disease which affects 1 in 10 women during their reproductive years.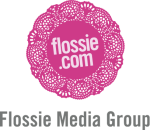 Launched in February this year, the initiative, dubbed as "Flossie's Preferred Charity", asked New Zealand charities to register online, and then the public, and a select panel of judges, voted for the charity they thought would fit with Flossie and benefit most from the relationship.
Today Endometriosis New Zealand (ENZ) was announced as the winner to receive a significant boost in publicity and financial support!
The help that the team at Flossie.com can provide, through their six-figure contribution, will mean we get more New Zealand women familiar with endometriosis (mate kirikōpū), so they can identify it and effectively treat it.   This amazing opportunity will allow us to reach more women and increase the funding for our unique and important programmes which benefit so many women and girls across the country.
said Deborah Bush, Chief Executive of Endometriosis New Zealand.
Endometriosis New Zealand was chosen out of 130 charities that registered to be in the running for Flossie's preferred charity partner for 2009.
Flossie.com CEO, Jenene Freer, says this initiative has successfully highlighted the great work charities do across the country:
We're just thrilled with Endometriosis New Zealand being chosen as our preferred charity. Virtually all the girls in the office know someone affected by this disease so we're very excited to support them.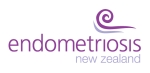 As part of the package of being Flossie's preferred charity, Endometriosis New Zealand will receive over $100,000 worth of advertising across the Flossie Network over a 12 month period and will also receive the proceeds from a Smart Car fundraiser which will be given away on Flossie.com to a lucky person who donates to Endometriosis New Zealand. In addition to this, Endometriosis will get its own website on the Flossie Network.
Watch this space for the launch of the campaign designed by the marketing company working with ENZ!